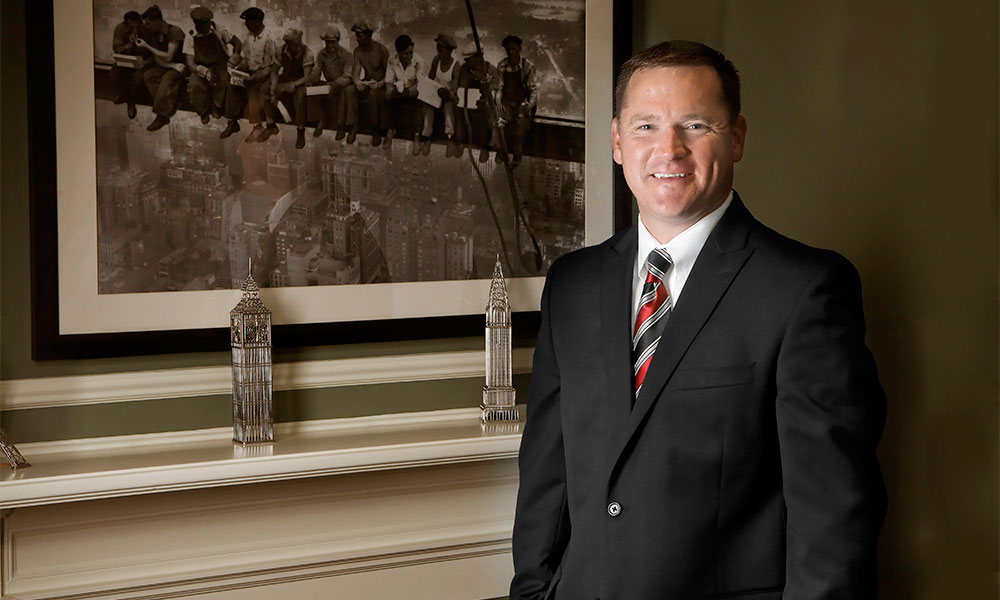 Bill has a strong community, labor and political background. A native of South Buffalo, he graduated from St. Thomas Aquinas in 1985, Bishop Timon in 1989, and Trocaire College in 1993.  After receiving his Bachelors Degree from Medaille College he enrolled in UB Law School. Like the other lawyers at Maxwell Murphy, Bill fights for the rights of building trades members and others who have been seriously injured. With his deep commitment to Western New York and its working men and women, Bill provides a helping hand and legal representation to area labor unions, their members, families and friends. Bill is committed to ensuring that injured workers are honestly and fairly represented against insurance companies and the wrong-doers that caused them harm.
Bill Murphy finished his first year of law school ranked number one in his class of 222 students.  In 1996 he received a Certificate of Merit for Torts.  He was honored in 2015 with Mt. Mercy Academy's Civic Pride Award.  He is a past Chairman of the Bishop Timon Lawn Fete and Bishop Timon Sports Night, which ultimately earned him the Timon Alumni Appreciation Award.  In 2016 he was an Honoree of the Hillary Memorial Scholarship Foundation.
Bill is the Chair of Buffalo City Comptroller Mark Schroeder's Labor Roundtable.  He is a past Executive Board Member of the South Buffalo Education Center, is an Eagle Scout and is a member of the Blackthorn Club.
Bill was admitted to practice in New York State in February 1999 and in the United States District Court, Western District of New York in May 1999.